Portrait of Lauren by Don Toothaker.
Lauren's photography has won international award and has been featured everywhere from the West End of London to museums and magazines.  In 2015 she won the Greater Beverly Chamber of Commerce's Sole Proprietor of the Year. Aside from photography, she has worked in and out of the IT world for 30 years as an IT Consultant specializing in voice and data communications and infrastructure.  She continues to develop websites for SMEs in Boston and beyond under LPCS Websites & Digital Marketing.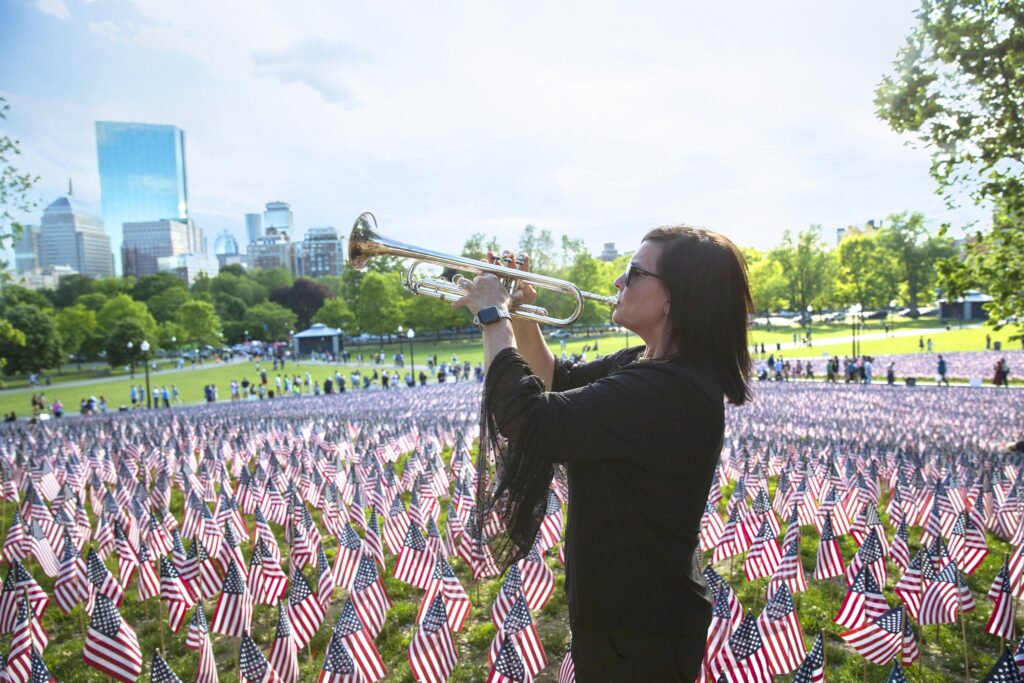 Teased by friends who call her a "renaissance woman", she is also a master "caramelier" and the talent behind the celebrated "Caramels de Bouchard", an online gourmet caramel store featuring the 100-year old recipe from her French-Canadian great-grandmother.  She is a proud volunteer bugler for Bugles Across America, a national network of trumpet and bugle players who volunteer to play TAPS at Veterans' funerals.  She is co-founder and President of the Arbella Drum and Bugle Corps and Independent Color Guard, serves on the board of the Greater Beverly Chamber of Commerce, is Founder of "Santa at the Swampwalk" fundraiser for Toys for Tots, and has been involved in drum and bugle corps for 40 years.  Most importantly however, she is the proud mother of Freddie, Elodie and Zoe.
Lauren's work has been featured on/in….
Northshore Magazine
Boston Globe
Permanent display in the Ancient and Honorable Artillery Company Museum at Faneuil Hall Boston
In the West End Production of "The Portrait of Dorian Gray" (UK)
Discovery Health Channel UK
Peabody Essex Museum's Connections Magazine
American Painting Contractor, and others too numerous to mention…